Bolt Tensioning
Bolt tensioning is a method to control a series of bolts and simultaneously bring them to the correct pre-tension. This method is characterized by linear hydraulic tensioning of bolts.
How does it work?
In bolt tensioning hydraulic jacks (bolt tensioners) are used. By applying oil pressure in the bolt tensioners, the bolts are stretched and the cheeks of the flange are pressed together. This releases the nut from the flange. The nut is then manually tightened to the flange. After removing the oil pressure and removing the bolt tensioners, the correct tension remains in the bolts. In bolt retention, several bolts are clamped in a flange connection at the same time. The bolt tensioners are connected by hydraulic hoses, so that each bolt is tensioned with exactly the same force. This results in a uniform load on the gasket in the flange connection.
With bolt tensioning, qualified flange fitters and following the right procedure are essential. You have come to the right place at CB Technics.
Where is bolt tensioning applied?
With pipe systems, bolt tensioning is mainly used for high-pressure flanges with large diameters and bolts with a bolt diameter that are generally greater than 1½ ".

Because of the extensive expertise and work experience, we can advise you on the correct procedures and working methods. If required, we will make the procedure necessary for you to maintain your quality standard.
You will always receive a clear quotation from us and a clear invoice so that you get what you ask for and according to Dutch principles you will not pay a penny too much!
Because of the short lines within our company, we can respond at lightning speed and provide the service you are waiting for. CB Technics is available 24 hours a day, 7 days a week.
As you can expect from a professional partner, we are certified according to VCA and we have modern equipment.
Will we also be your professional partner in the near future?
We would like to invite you to meet us and discuss the possibilities!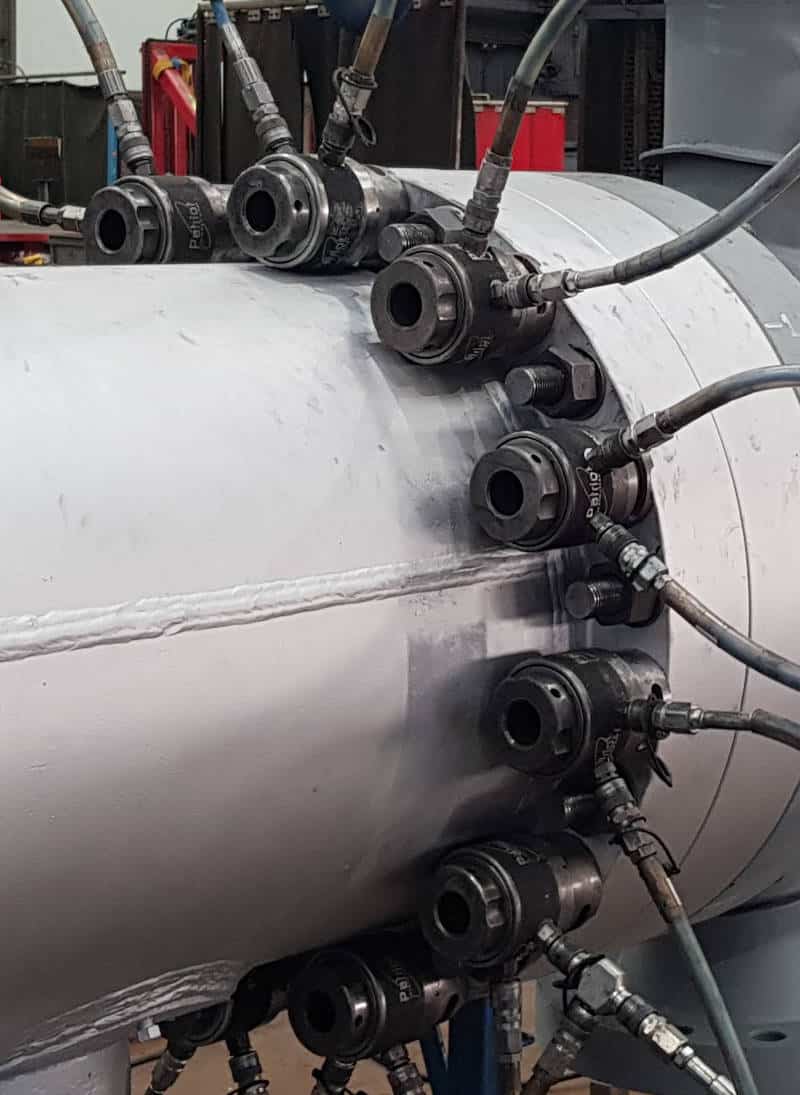 Address
CB Technics
Brouwershavenstraat 12
2652 GS Berkel en Rodenrijs
The Netherlands